Waiting for the world in colour, Day 3
262mm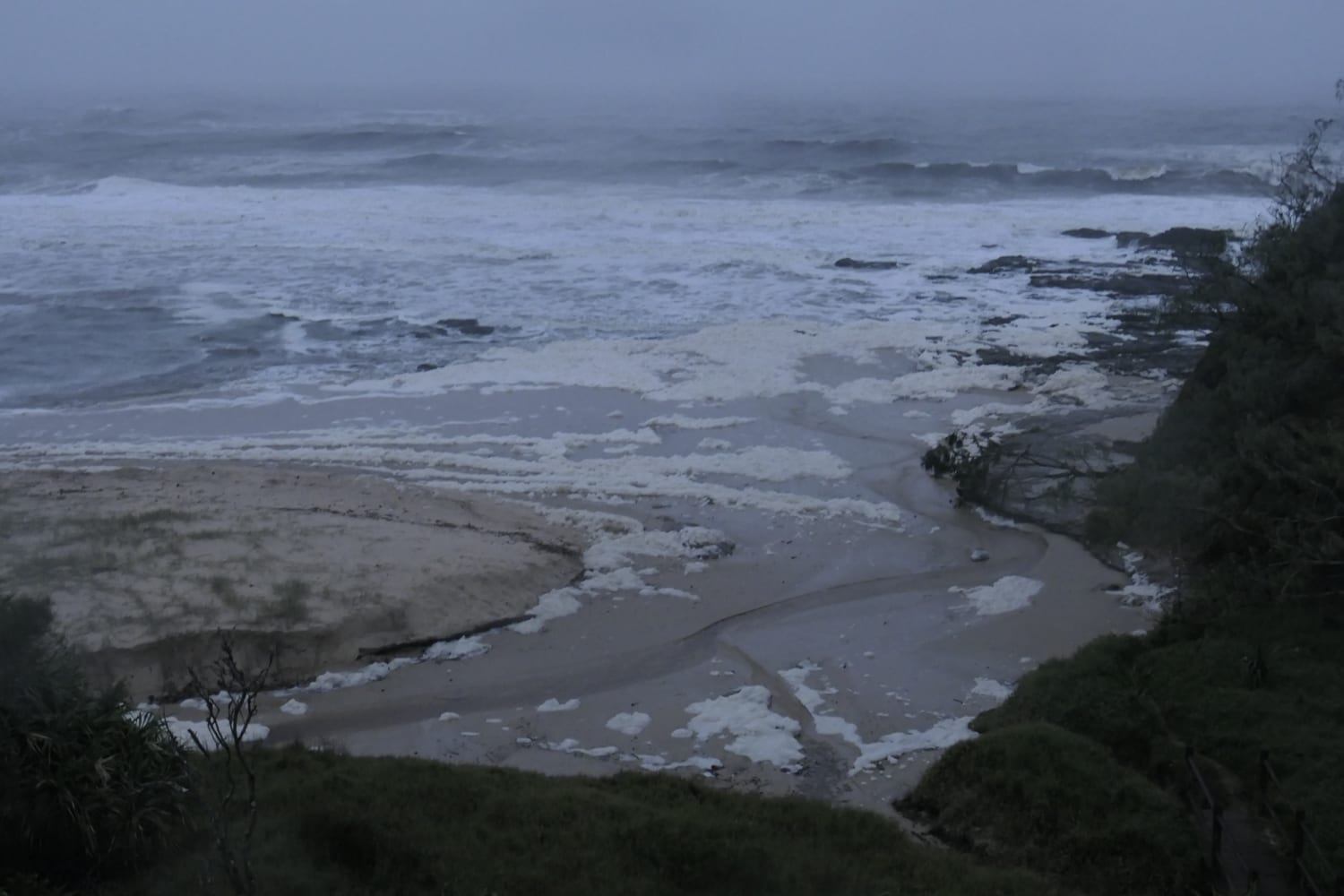 At sunrise I check on Boatshed Beach, the weather howls,
Helios is in hiding.
I watch a young roo being carried through a flooded town, a calf
reluctant, disoriented being pulled along by a tractor, a fire engine
on a flooded road, lights flashing regurgitating in the dirty water.
A fish jumps in the foreground, beautifully framed, the magic
unmentioned by the newsreader in her commentary on this disaster.
We are bailing all day.
~
Rain continues to lash flooded Nambucca Valley. Many local residents have had their electricity restored, while the ever present rain rises in intensity across the district mid-afternoon. It is likely that roads to and from Bowraville will be closed once the river exceeds 6.5 metres at the Bowraville gauge, isolating Bowraville. Due to the ongoing extreme weather event, the Macksville evacuation centre, at the Macksville High School Auditorium (via Park Street) Macksville, has reopened www.nambuccaguardian.com.au