Poet, director and camera wrangler John Bennett and John Laidler, musician (Okapi Guitar Band), editor & sound engineer (www.cutsnakestudio.com).
Our new project is Yurruun.ga wetlands ~ an album
60 X 60 second videos orbiting a remediated wetland in Gumbaynggirr Country (NSW), not long ago a dead and exhausted habitat destroyed by mineral processing. I undertake regular bird surveys here and this habitat is regaining its health. Wetlands are a vital habitat now vanishing. According to WWF's Living Planet Report of 2020, approximately 85 per cent of wetlands have been lost due to conversion for agricultural or urban development purposes.
Our lives revolve around habitual activities. When watching fish jumping, the contingencies of existence becomes hard to ignore. A quartet of 3'30" chapters explore the drama of an estuary using text and voice over.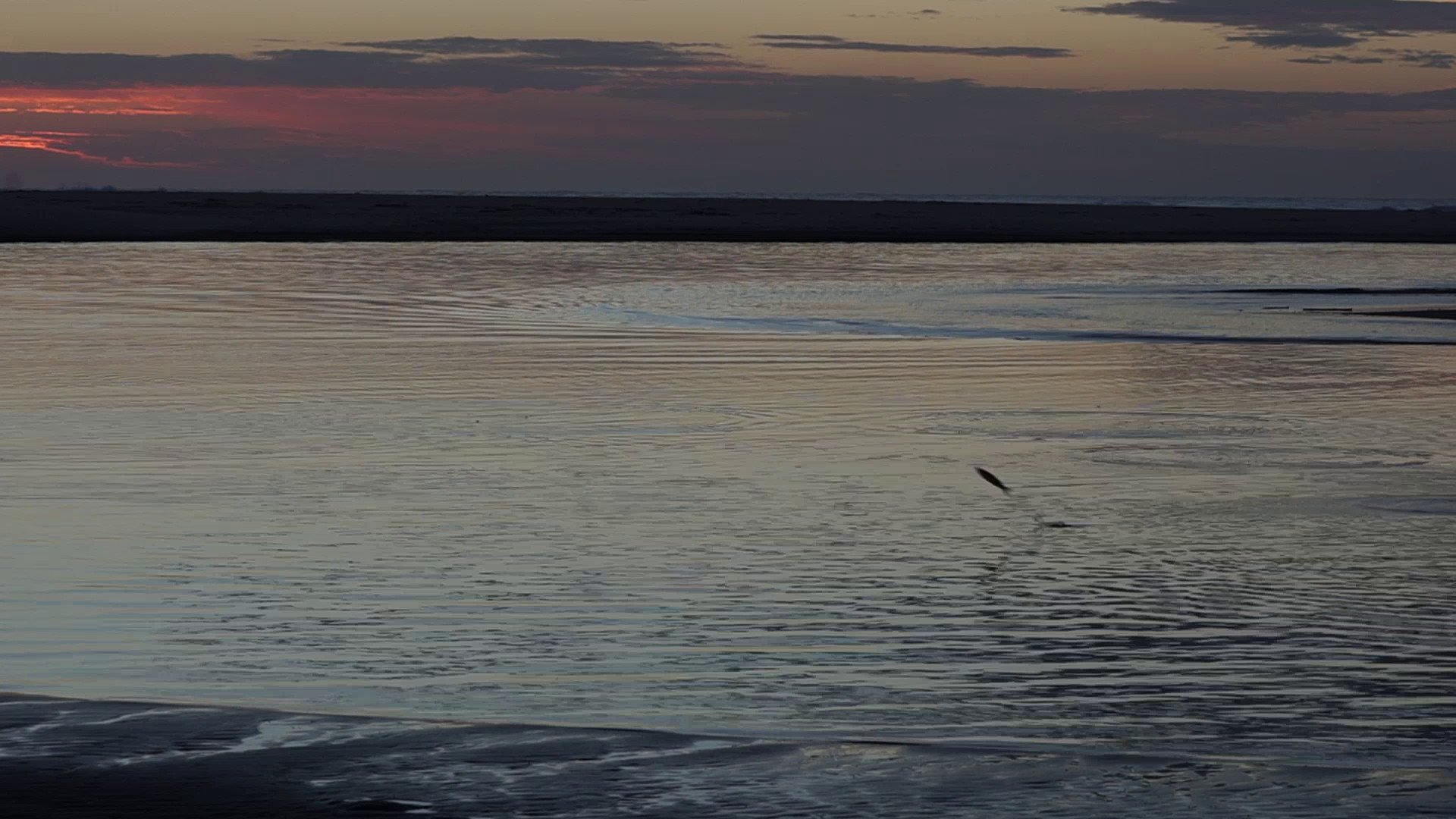 An Eastern Curlew paces slowly, a wise old bird from an ancient kingdom, sure of her place in the most ancient lineage of waders.
Natura Morta
A 5 minute extract from a 35 minute video.
"I believe nothing can be more abstract, more unreal, than what we actually see," remarked Giorgio Morandi. What's less abstract and more real than what we can't see? What is in these five bottles? Glass usually magnifies, reflects and refracts, but Morandi's everyday objects appear ethereal and telluric. He often painted bottles matte to eliminate reflections and poured pigment into them.
These bottles contain water samples form fiver creeks in Gumbaynggirr Country.  The contents were laboratory tested, but the issue is – will artists realize the potential of art. 'The great collective project', says critic and artist Suzi Gablik, 'has presented itself. It is that of saving the earth – at this point, nothing else really matters.'
This work tags Morandi, who called his still lifes 'Natura morta', and investigates 'Dead Nature' as a plausible endgame, and asks – what is happening upstream? At what point do we need the invisible to become visible? We can't take the air we breathe or water we drink for granted anymore.
This is Where ~ Three Days in October
'The bush' is a mythic strategy of white Australia belonging
Taming the Volcano
Baligin, a video commissioned in September, 2016.
Amber – a very short song!
The Bund
In 1980-81 I snuck into China. The streets of Shanghai were sticky with mud, the Bund dilapidated, its mercantile buildings from heroic Gothic to flash Art Deco requisitioned as flats. Washing flapped from the filthy balconies and windows in the Huangpu River's breeze.
Tracking the Tank Stream
For perhaps 40,000 years people camped here
I'm looking for a single weed
We are exiled from the earth
I'm looking for signs of life.
Memorial – from Camperdown, Sydney to World War 1
My great uncle died on the first day of Passchendaele
avoiding the worst fighting of the whole war. I'm only here
because his fiancé married his younger brother John.
Sisyphus surfing, NSW
Deep Creek, Valla on a full moon
Conoiseuer of Dawn, Dawn chorus Blue poles, with poem
Song Starting with Air, haiku with William Barton on didgeridoo
Harmony with the Breeze – Kinetic sculpture
Kozo Nishino, from Sculpture by the Sea, Bondi (2008), with kestrel and poem informed by the myth of Icarus.
The Art of Breakfast
The nature of art and everyday practice, Suzhou
Erik Satie the Precursor Pt 1
Documentary on the most extraordinary and eccentric of 20th century composers.

Erik Satie the Precursor Pt 2
Poseidon
Greek Gods on Letterbox Beach, Valla, NSW

The Piano man, anon
a found poem in the shape of a piano
from a CD of a series of partly found poems about piano music
A helpline set up to identify a mystery man who stunned carers
by giving a virtuoso classical piano performance has been inundated with calls.
Bowerbird Collaboration, Bundanon
Introduction to a poetic experiment / collaboration with a male Satin Bowerbird in Arthur Boyd's garden at Bundanon. Will the bird readmy poetry and essays?
rubber hands
A philosophy video
A short introduction to phenomenology and embodiment