My dearest mother died aged 96 on Jan 8.
She slowly slipped out without pain, without drugs, ready to go.
My way to mourn was to write a sequence in her memory, 48 poems for each day from the day the hospital told us she was dying, each 2-5 pages long, with additional daily photographs of our life here celebrating the natural world on the other side.
A poem
working
a hearse.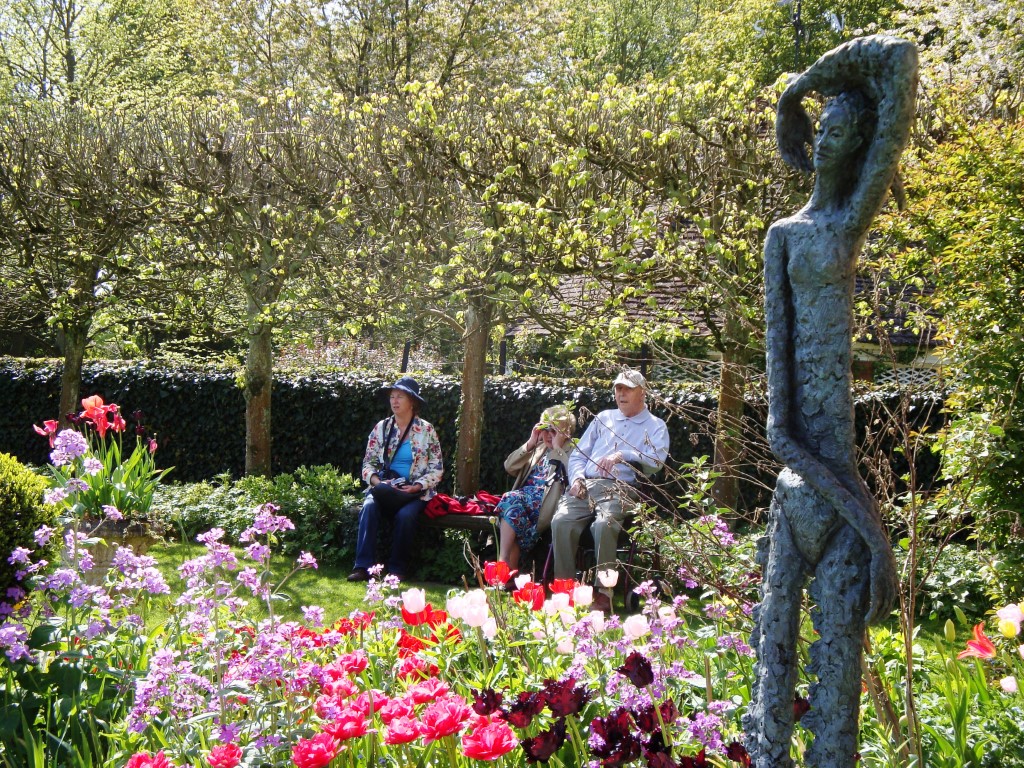 I love birds as you do. I have found a picture of you
on a May day at Chenies, sitting between dad and Wyn
in your favourite dress from David Jones, Sydney.
You are looking through binoculars, at a bird or
the tulips, the Tudor Manor is famous for in spring.
My mother loved music, but I never asked her what she wanted at her funeral. Spoke to my brother and we both agreed on Somewhere, from West Side Story, (1957, music by Bernstein, lyrics by Sondheim). My mother loved singing songs form the show to me as I was wrapped in a large white fluffy towel after a bath, sat on her knee. One of my favourite times in my life, when I come to think of it.
It is such a beautiful song, minimal is best (The Supremes offer a shockingly saccharin version). I Am singing it as I write.
Here is Sophie Macrae
I also love this song by Beverly Glenn-Copeland, partly because of the lyrics which my mother used to say to me.
And my mother says to me, 'Enjoy your life'
My mother says to me, 'Enjoy your life' (la vita e dolce)
My mother says to me, 'Enjoy your life'
My mother says to me, 'Enjoy your life' (dal cuore, grazie)
Beverly Glenn-Copeland, 'La Vita' from, Transmissions: The Music of Beverly Glenn-Copeland, 2020.
My cousin Cecelia writes, 'I'm going to miss her but, like you, I'll be holding fast to her injunction to make every day count.'
9 Jan extract
I should have lowered a flag to half mast, asked the birds
for a minute's silence, placed your obituary in the local paper.
Instead, I look to the saturated sky, a gibbous moon is setting,
we have missed the full moon usually celebrated.
It used to remind me of the pale host placed on the tongue,
dissolving so fast you could hardly taste his body.
I cook an English breakfast to much acclaim. Tell Kalena,
my trifle recipe is classified, she loved it last time (I'll email her).
She shows us hominid footprints on her phone, as the smallest
in her anthropology class she had to walk in their footsteps,
re-enacting a scene from 3.7-million-years ago, prints
initially thought to have been left by a walking bear.
Their departure leaves room for sadness.
I take a photograph of our rolling view, proof the sun
is shining hard on my homophone of morning
imagine the curtains drawn, mysterious opaque light
and such thin shadows, memory fading backwards
solidifying around teenage years at your Grandma's
in Wallington with 'the nine' aunts and uncles.
Everyone so happy, and everyone in colour.