I visited her every year, was looking though old photographs a couple of years ago and we came across this photograph, circa 1930. She is so young and cute in a bonnet, white dress and white socks. Her face is in shadow, mysterious. I think I recognise the nose. She thinks she was five years old.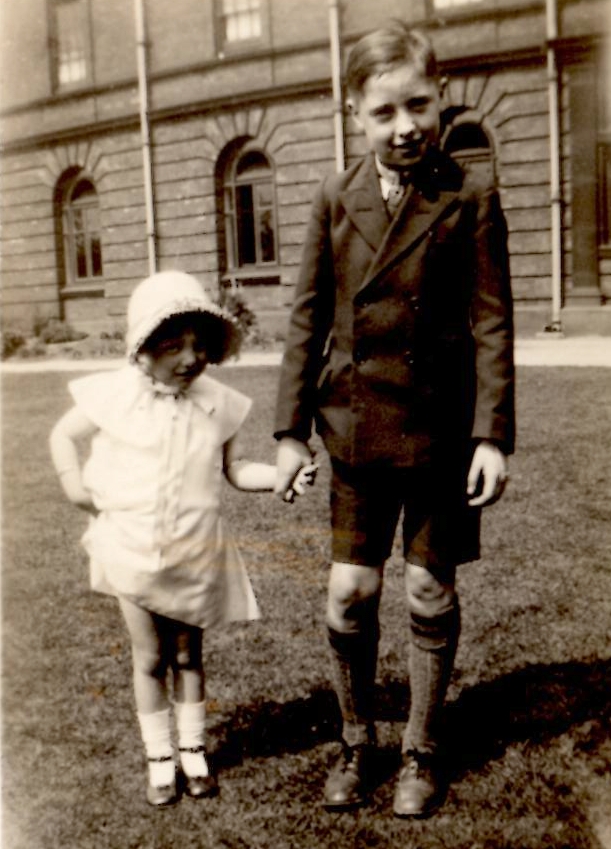 She explained a caption: 'This is me at a wedding of one of mother's cousins at St Helens and I remember I was trying to show off my frilly knickers. Nothing changes! The boy was a cousin, a Ward, they kept a pub in town.' She has always had a great sense of humour (and a good memory).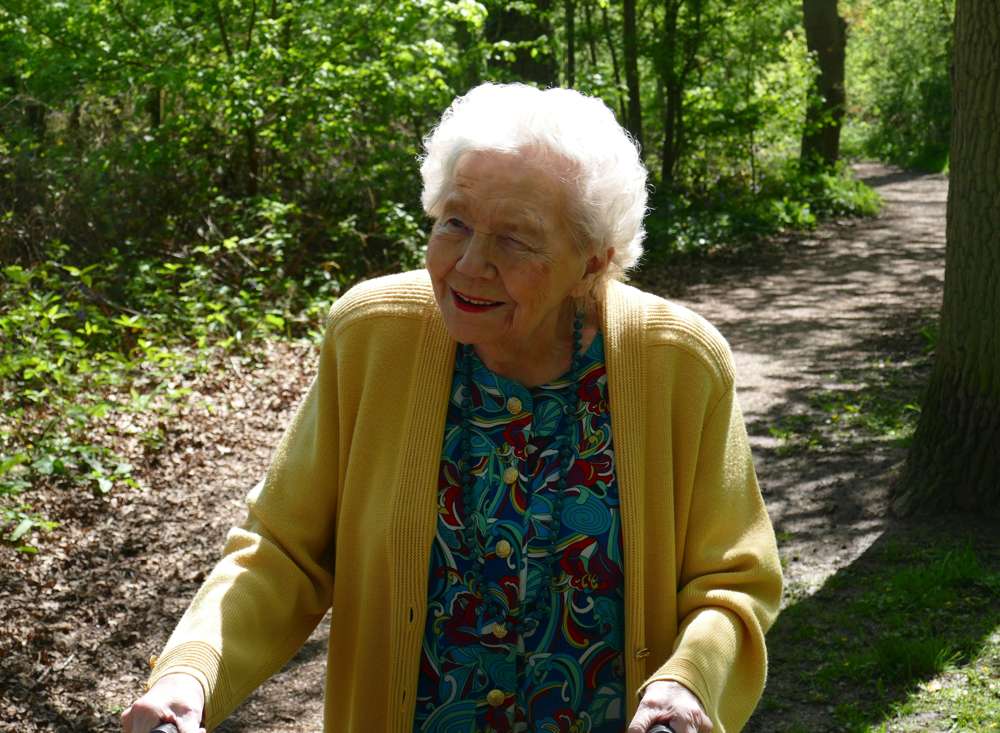 Bluebells                                for my mother               May 4, 2018
I wheel mum past the first crisp blossoms
whitening the hawthorn hedge, the pale
fruits of St George billow in the undergrowth.
I summon song and she cocks her head
for a Chiffchaff, Robin, Blackcap, pair
of Great Tits and a ring of Blackbirds.
Mum is 92 and trying to hear everything,
the Robin hops down close, she laughs,
hasn't been out since she broke her hip.
The trickle of Bluebells turns into a flood,
late this year. We stop for mauve-blue furze
submerging to shadow across the brook
beneath Oak and Ash and she is happy,
tells me to write a poem about Bluebells.
Silently I curse Wordsworth and daffodils.
I admire the unveiling of this year's fashion
late after such a stubborn gestation,
bursting with rich democratic distribution
leaving no room for any hint of mortality.
This is a deluxe wood managed by muscular
Tawny Owls. The foliage is bright, refreshed,
a green universe is unfolding, fresh and young
enough to reveal countless branching forms.
She can make out a bough shaking but not
the two Woodpigeons, until one flies out
slicing the cloudless sky in half.
Will this clamp onto my neural network?
The future appears so powerless.
I ask her to listen, a Jay is laughing,
a song too far. I wish I could show her
the Early Purple Orchids that arrived early
this morning deep inside the muddy heart.
Tomorrow, we'll look for butter-gold cowslips
effervescent on slopes slipping to the lake.
She says she wants to walk, worried
I'm pushing uphill. I'm her baby boy,
she's no sense of my strength, just love.
Celandine and Primrose edge the path
but Wood Anemones have been sucked
back through the floor's vigorous anonymity.
She reaches for a slender tree, the young
smooth-barked Rowan bristles with life.
Mum and dad, Clevedon, 2006.They loved this National Trust landscape garden which wasn't far. There was a steep walk down to the Thames which they last attempted around the time I took this photograph.
Roland Barthes found a photograph of his mother, after her death. She was also five years old, standing next to her brother, taken in 1898. Barthes does not show the image in his book on photography Camera Lucida (a testament to his mother). He said that for the public, it would be, 'nothing but an indifferent picture . . . I had understood that henceforth I must interrogate the evidence of Photography, not from the viewpoint of pleasure, but in relation to what we romantically call love and death.' [i]
[i] Roland Barthes, Camera Lucida: Reflections on Photography, London, Vintage, 1983, p73.