Ascott garden
The destruction of lush forests may have given rise to myths about the Garden of Eden. (O'Brien, 1985). 2700 BC — Sumerian epic of Gilgamesh describes vast tracts of cedar forests in what is now southern Iraq.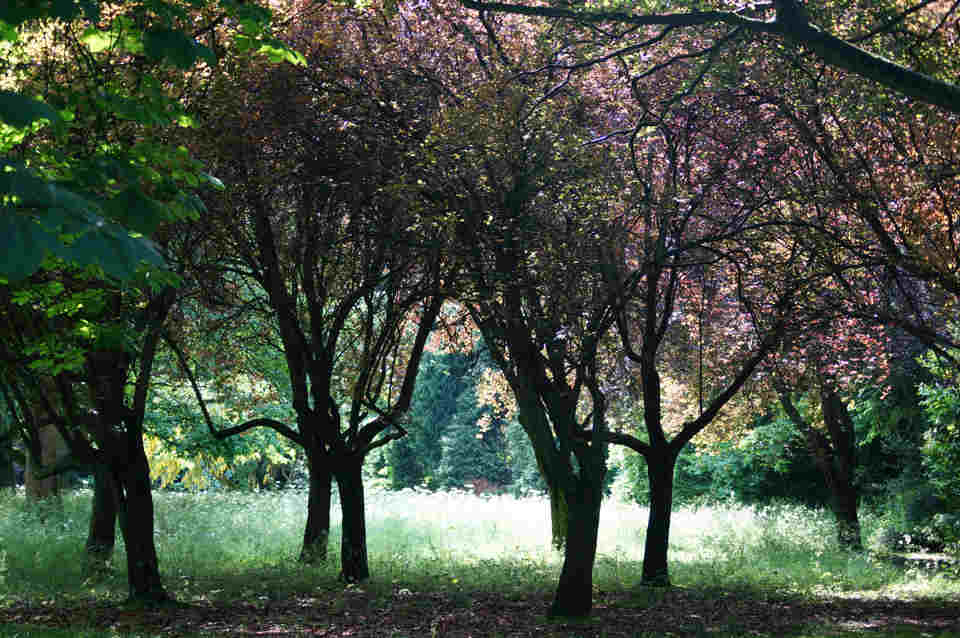 Gilgamesh defies the gods and cuts down the forest, and in return the gods say they will curse Sumeria with fire (or possibly drought). By 2100 BC, soil erosion and salt build-up have devastated agriculture.
This garden had no need of lushness, a sense of the wild, it was hard sculpted in yew and holly topiary, handy for winter, but much of it over a hundred years old when this was a Rothschild hunting lodge.
The formal properties intrigue a camera. The circular garden with bronze Venus fountain and pool has a ring of foxgloves up against a yew hedge but a strange juxtaposition with Richard Long's Slate Circle.
Bronze fountain, Venus in her shell chariot attended by cherubs, by an American sculptor Thomas Waldo Story
Inside, some impressive paintings but the one that grabbed me was a large Turner 'Cicero at his Villa at Tusculum', the central figures plain weird, as so often, and the canvas oddly white but some beautiful moments, the pools and trees and somehow it brought back memories of the view  looking down from the Villa d'Este. What is wonderful is the intimacy, being able to get within  a nose the work, hung on the wall of a living room.