Change – a photo essay
The morning of Feb 10th, Nambucca – Macksville
A walk then a swim
Then drilling over breakfast.  'The Only Thing That Is Constant Is Change.' Heraclitus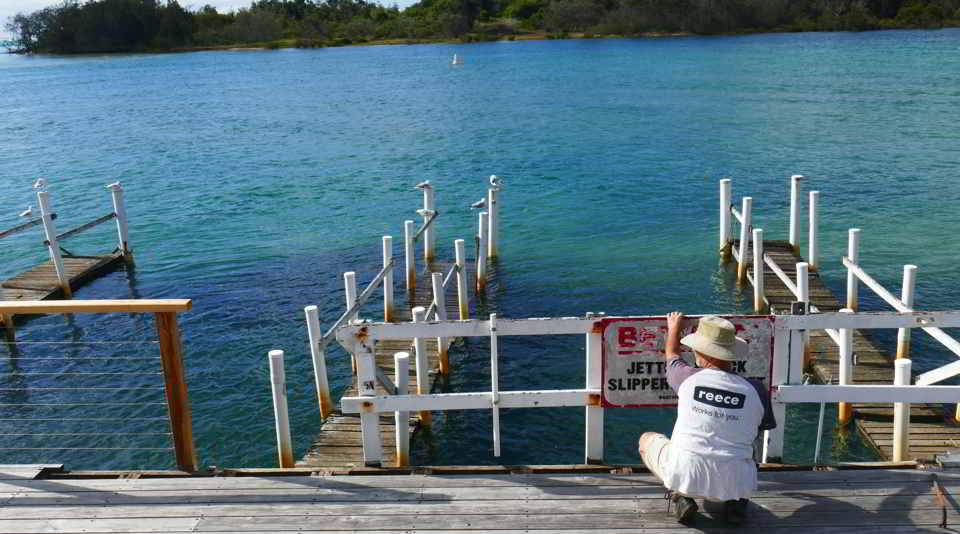 Then more drilling. The new crossing over the Nambucca River and northern floodplain will be 850 metres long and with a navigation clearance height of 11 metres. The bridge has 21 spans supported by 20 twin piers, seven of which will be in the river.
The old roads, the old signs, the signs of decay have heart, change happens, but is happening faster and faster. From a biface hand axe around 1.8 M yrs old that fits in the hand perfectly, and always has a cutting edge to Elon Musk's dream of a superfast new transportation system and work on a prototype SpaceX Hyperloop pod being started this week.
Elisabet Sahtouris believes our current predicament of unrelenting growth and trashing nature is due to unsustainable ideas generated by the scientific mechanistic worldview of rational transcendentalists like Plato, Aristotle, and Pythagoras. Heraclitus and Anaximander had a more organic view and saw the earth as being alive (Gaia). [i]
---
[i] Elisabet Sahtouris, Earthdance: Living Systems in Evolution, Metalog Books, 1995.