Birds, Striated Herons and Rainbow Bee-eaters among others
David Abram in The Spell of the Sensuous, studied indigenous traditions and early Western culture and came to the view that language has a sensuous connection to nature. Human speech emerged from the landscape and its sounds, cries and songs that we were immersed in and which now are being silenced.
Birds are individuals, some make good parents, some bad, some are aggressive, some more sociable, some promiscuous. This Striated Heron was very attentive, wandered off occasionally for another twig to maintain the nest, but turned the eggs and when the other parent poked its nose in, it backed out immediately, seemingly of no use at this time.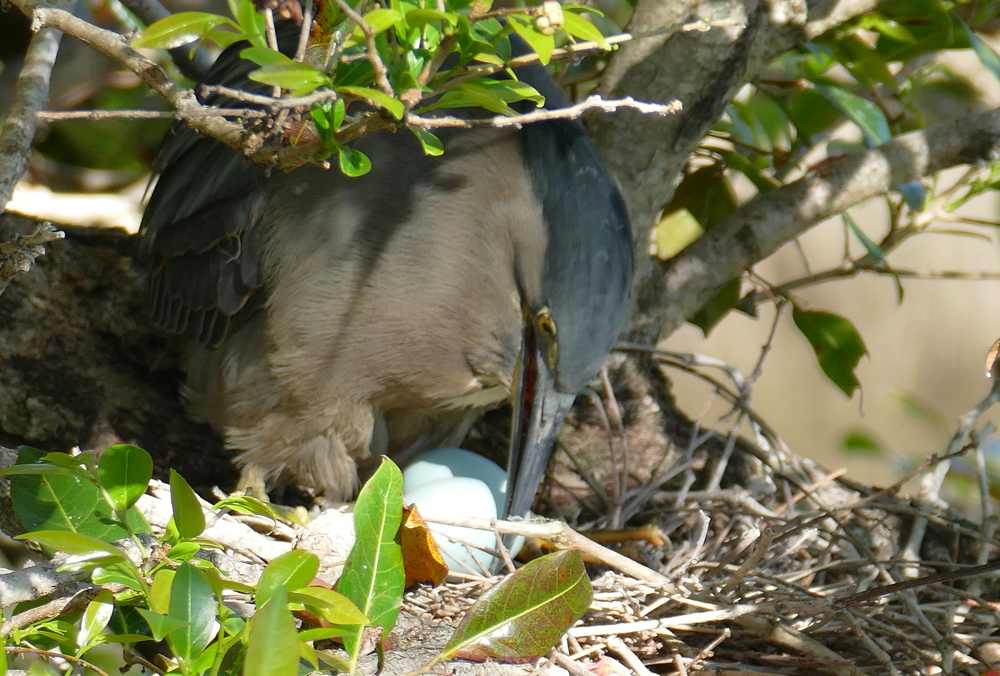 These Rainbow Bee-eaters were a bit put out that a pair of Striated Pardelotes were nesting next door.