2 September
A blur of joey bounces in front of me, I brake
just before the gravel, the young mother stops.
I would have hit her if she had chased. I wait.
Eventually she bounds after her youngster
into the shadows sharing Valla Reserve.
It's been raining, clouds forage, a moon survives,
the lagoon is fading away, the river soft and quiet
is a glove holding a sparsity of colour.

A pair of Ospreys appear off the tree line,
one continues north, the other circles back.
It's 5.51. The light is still opaque.

I turn the corner into three crows flying
head height, they bank and all three cry out
but it's the woosh of their black wings.

No Oystercatchers probing these rocks today,
time pulsates incommensurate with any other.

The sun is pushing cloud away, the cormorants
arrive, unusually landing on the margin washed
by the ocean, the gulls are right behind them.
It's 6.04. The sky is massive, a democratic wonder
wherever you are, painted or not and these curved
slips of sand-land are elemental slices of surface
shaped to fit the ligature of the river.
The Osprey that circled back up river re-appears
with a fish neatly loaded like a pale missile.

Human endeavour has stacked a timber cave.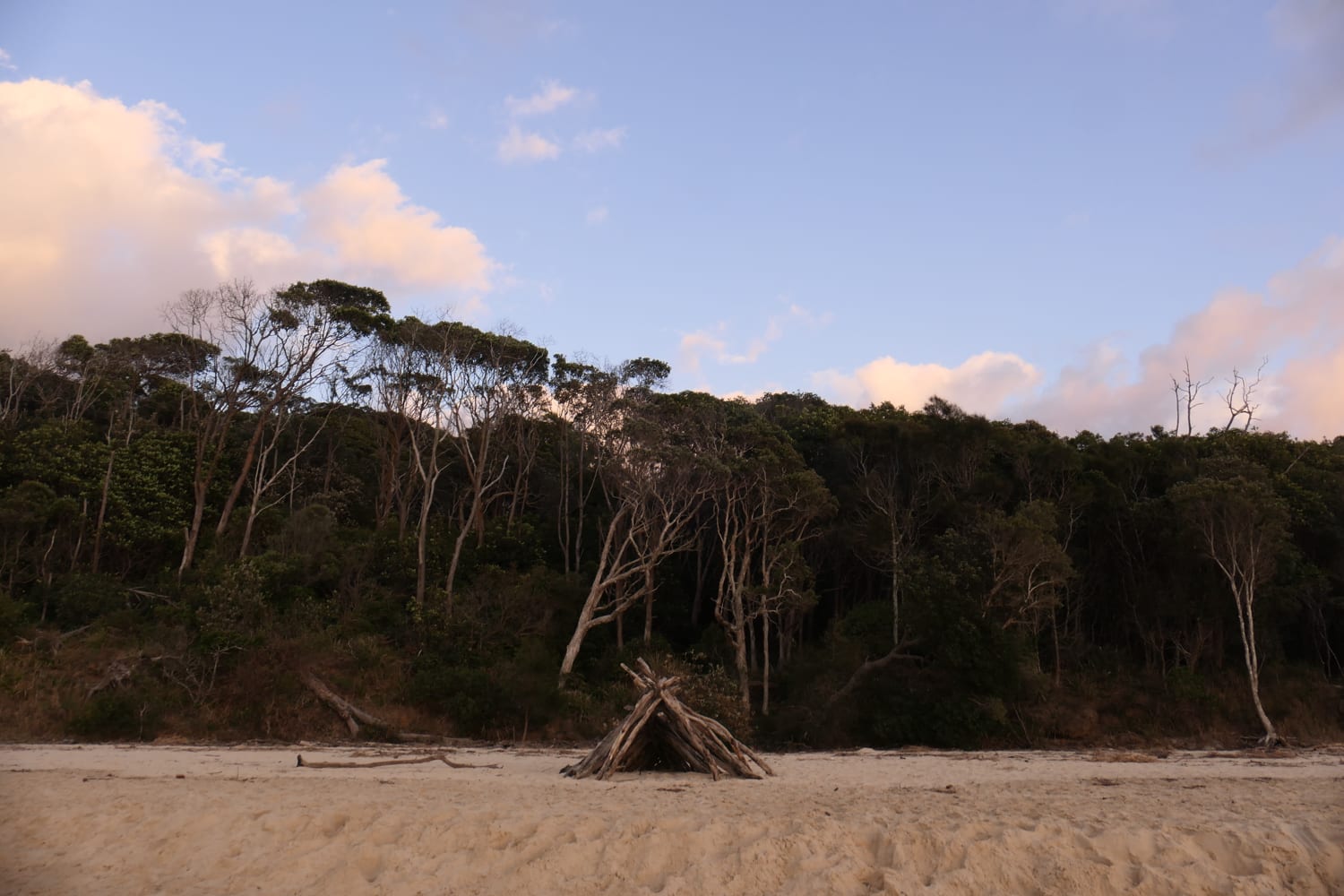 Light is gaining strength, the day is opening wide.
I am wondering when the Curlews will arrive
and how we are running out of excuses.