An Autumn Eos
The smooth cheeks of the river mouth collect what colour there is. 'Photography is an elegiac art, a twilight art.' Susan Sontag, 'In Plato's Cave' – or an art for Eos.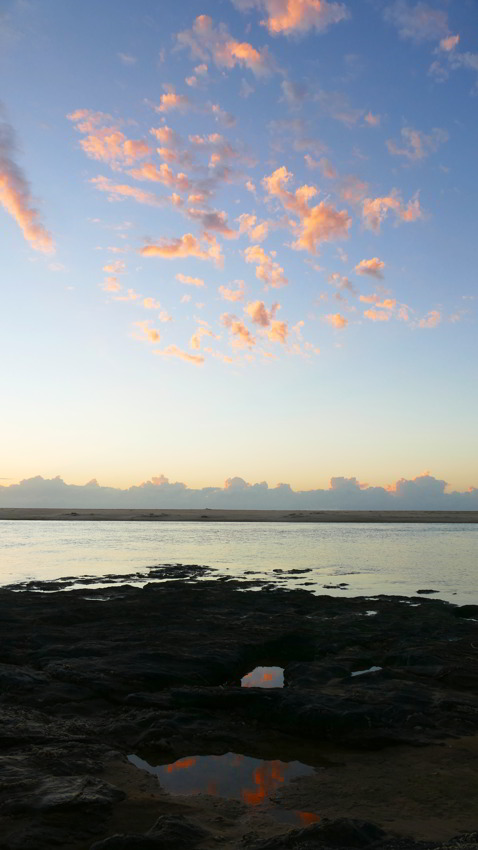 No distractions is one key to the pull of Eos. 'What if we actually don't value distraction enough?'  Joshua Rothman, 'A New Theory of Distraction'. Beauty surrounds me from the sky to the currents as tide and river current fence, a drifting has the patina of a religious relic, verdigris and charcoal. I put away the camera with colour gone, do some tai chi then walk upstream.
Last month it was announced that Sea sponges are believed to be the first animals. They first appeared 640 million years ago according to an MIT team who analysed  trace amounts of molecules found in ancient rocks.
The sun comes up and I turn my back on the sea and look down, pull out a bag and collect the little litter there is, plastic straws, a cigarette butt, small blue pieces of plastic, a brown comb of plastic only seen amongst the kelp because of its straight line.
And then I look up.