29 December, VIRUS 2020
Could Covid lockdown have helped save the planet? The Guardian
In its annual emissions gap report, the United Nations environment programme said the impact of the lockdown was 'negligible'. The Guardian
Fatal freshwater skin disease in dolphins linked to climate crisis. The Guardian
Scientists have found evidence that Earth was covered by a global ocean that turned the planet into a "water world" more than 3bn years ago. Telltale chemical signatures were spotted in an ancient chunk of ocean crust which point to a planet once devoid of continents, the largest landmasses on Earth. Ian Sample[i]
An aerial armada of terns pass under Eos. I balance on the end of the point, water running the channels just below my feet, patiently grinding, gouging footholds, alleyways, cul-de-sacs, the ritual of lowly effacing the continents, of submerging every land mass bringing the planet back to what it once was. The immense reality of light, and of darkness, the stubborn rocks, and the crash racket.
Kelp grounds after the heavy seas, the garden would like some.
A rock pool, walls unsealed made from its slippery bones and paddles.
Metal driven into stone – I am definitely NSW. But where am I? In Gumbaynggirr Country, in a catchment, in an estuary, in a village, on a planet losing its natural heritage fast.

Lean-tos emerge fabricated from the flood's flotsam.

~
The Little Terns of Nambucca wheel, swoop, bank, dive.

One flies overhead fish in its mouth, a rare success, by the mangroves. A pair of much larger Crested Terns make the bigger splash.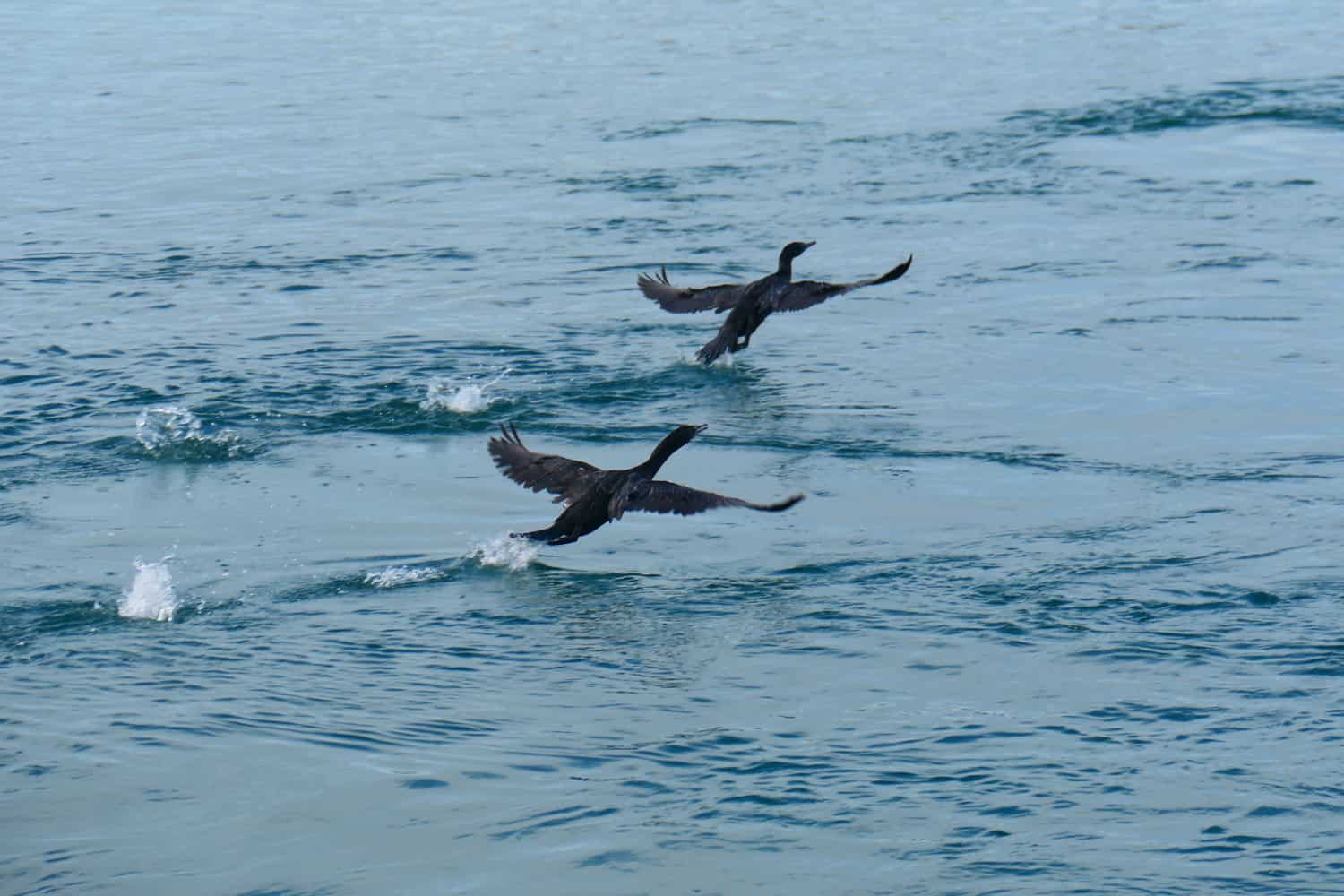 Cormorants gather on the drying frame, one lands springs the bough, nearly knocking off another.
~
The rain guested has arrived. Joy is round and they watch Poirot downstairs with fancy mince pies Andrew brought and Baileys. I put on Day of the Dead (Graham Collier's Suite). The light outside turned down, colours evaporating. I blow the candles out and crank the volume. At one point, Wyn calls up to see if everything is alright.
I concentrate on the narration, the music – a brilliant melding, hard to do, and then there's  the accompaniment. It's raining non-stop, playing the xylophone on our metal awnings, and snare drums on the trees. A bird distracts me, perched tall against the sky, the whole overhanging airy world grey as an old man's pubes. It is stock still, not sure of the species. Binoculars find a lone Crested Pigeon, its crest slicked down by the rain. The music ends, the bird is playing statues.
The rain brings out the red in the Tallowwoods. This is a different country to the one I thought I knew so well, the one with Celts and Romans, Angles, Saxons, Normans with Kings and Lords, Dukes and peasants, merchants, Black Death, revolutions, civil wars, Blackbirds, oaks and pints.
~
'The story is equally disheartening when it comes to global carbon emissions, which fell steeply but not for long enough to dent climate fears. Months of empty roads and skies and sluggish economic activity reduced global greenhouse gas discharges by an estimated 7%, the sharpest annual fall ever recorded.
That is a saving of 1.5 to 2.5bn metric tons of CO2 pollution, but it merely slowed the accumulation of carbon in the atmosphere, leaving the world on course for more than 3.2C of warming by the end of this century. In its annual emissions gap report, the United Nations environment programme said the impact of the lockdown was 'negligible', equivalent to just 0.01C difference by 2030.' Jonathan Watts[ii]
[i] 'Scientists have found evidence that Earth was covered by a global ocean that turned the planet into a "water world" more than 3bn years ago. Telltale chemical signatures were spotted in an ancient chunk of ocean crust which point to a planet once devoid of continents, the largest landmasses on Earth', The Guardian, 2 March, 2020
[ii] Jonathan Watts, 'Could Covid lockdown have helped save the planet?' The Guardian, 29.12.2020